Visual Examples
Below you will find some illustrations of different types, their specifications and the carrying cases.
---
Specifications
Portable conveyor belts are made up of a minimum of three parts, the motor unit, tension unit, and rail unit. Assembling the units is very simple, as the belt locks in and the units snap together. You can easily set up a restaurant experience in less than five minutes.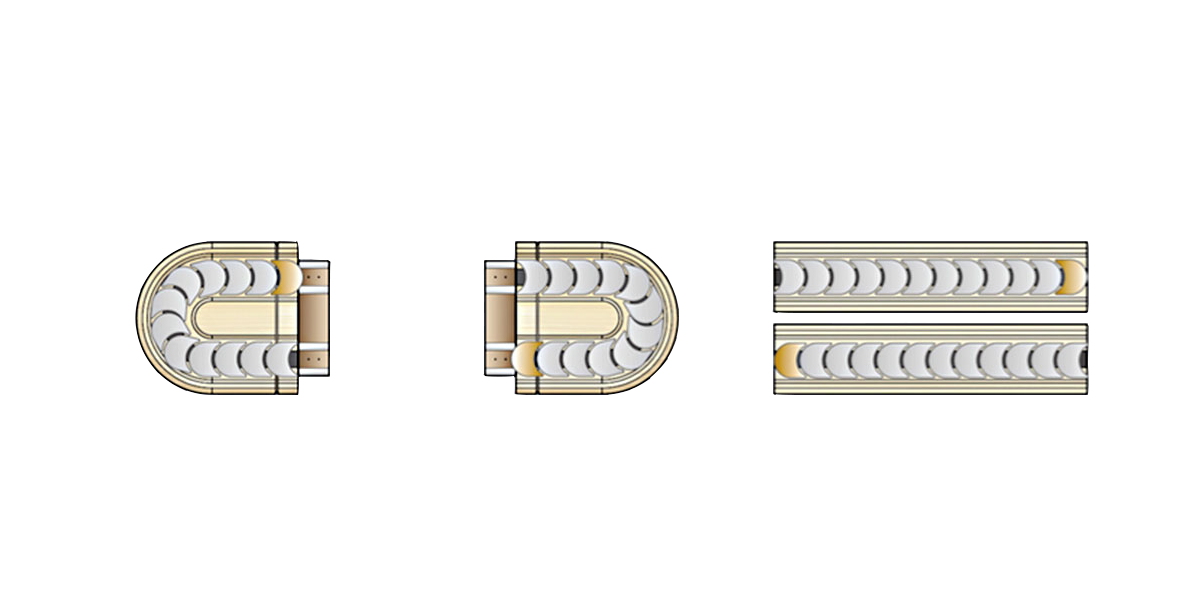 ---
Example Setup
Multiple rail units can be added to the system between the motor and tension unit to extend the length of the conveyor belt, allowing you to serve more customers. You can adapt the length of your conveyor belt to the size of the event to a maximum of 18ft. Surprise your guests with the kaiten sushi experience at their event.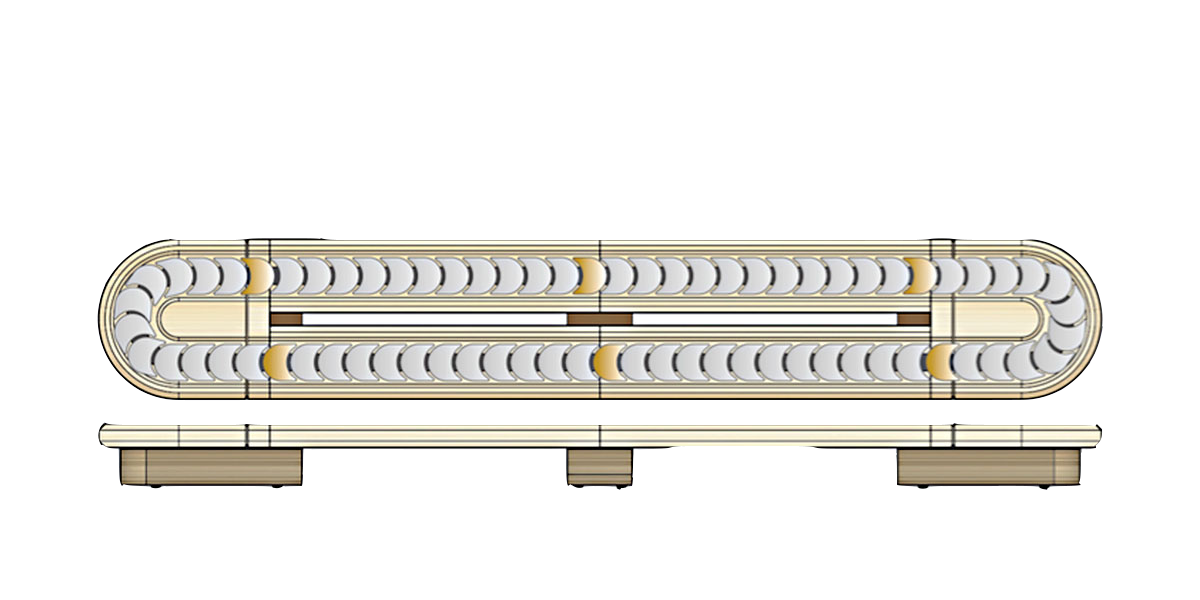 ---
Carrying Cases
The units are light and easily transported by hand in their individual carrying cases. The cases keep the units safe while in transport, making it simple for you to bring them to your next event. The cases are also color coded and properly labeled for your convenience.