Visual Examples
Below you will find some examples of the layouts that customers can install in their restaurants.
---
Layout #1 - Small Setup
Monorails can be utilized for smaller restaurants as well! In this layout, 30 customers can be efficiently serviced using two Monorails. Not only will using a Monorail give your restaurant a more modern look, but also allow you to use the space available in your restaurant more efficiently by facilitating the workflow from ordering to food service.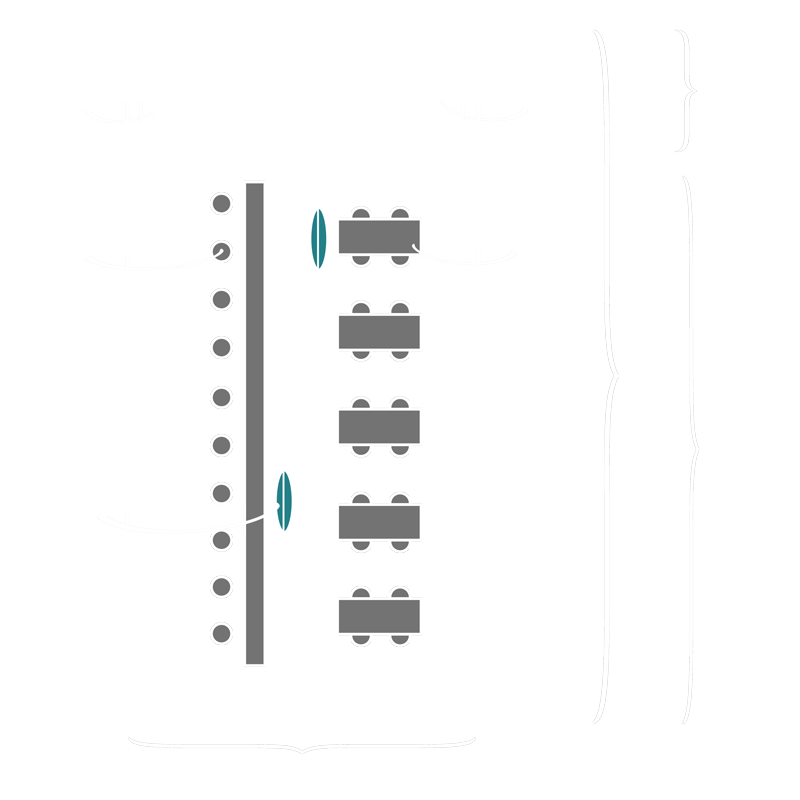 -Download Printable Version-
---
Layout #2 - Large Setup
Larger restaurants are able to accommodate more customers with Monorails to service everyone efficiently. In this layout, over 100+ customers seated in 5 columns can be efficiently serviced using Monorails with two levels, for a total of 10 express trains. Transport of food becomes easy without crowding the floor and sushi being delivered on trains can also whet the appetite of customers they pass, enticing them to order more food.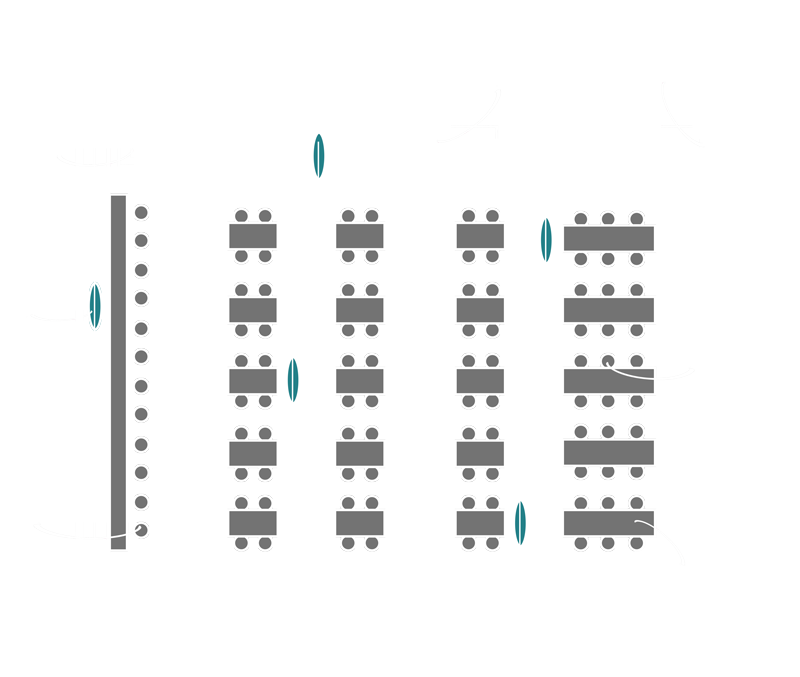 -Download Printable Version-
---
Layout #3 - Bullet Train Diagram
The Monorails can have up to two levels in order to service more customers and be within their reach. Using Monorails to transport food orders also helps remove the stress of bussing tables from your waiters and waitresses, allowing them to spend more time making sure your customers are enjoying their food and providing quality service.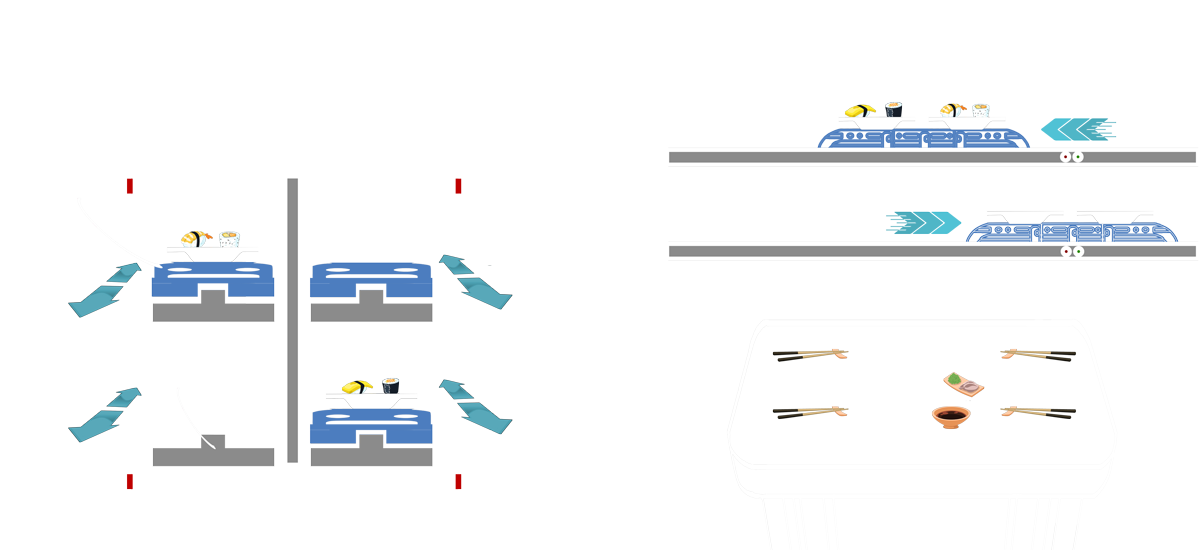 ---