It's never pleasant to see a negative review on your restaurant citing the server's lack of knowledge, cold food, and slow service. In fact, many chefs are often outraged to hear that their food is treated so poorly and overlooked by both servers and customers. By implementing a self-service POS system and a monorail express lane, all these problems can be overcome, increasing the efficiency of your restaurant, lead to better customer satisfaction, and also help you save on labor costs.
Using a self-service POS system, as mentioned in our previous blog, Increasing Sales with Self-Service, is the technological and modern way to run your restaurant. The self-service system allows your customers to order and pay for food whenever they're ready, freeing your servers from the burden of having to take orders.
Our monorail is a system designed by Kitanihon-Kakoh, one of the pioneers of sushi conveyor belts and express lanes, that performs with incomparable reliability and efficiency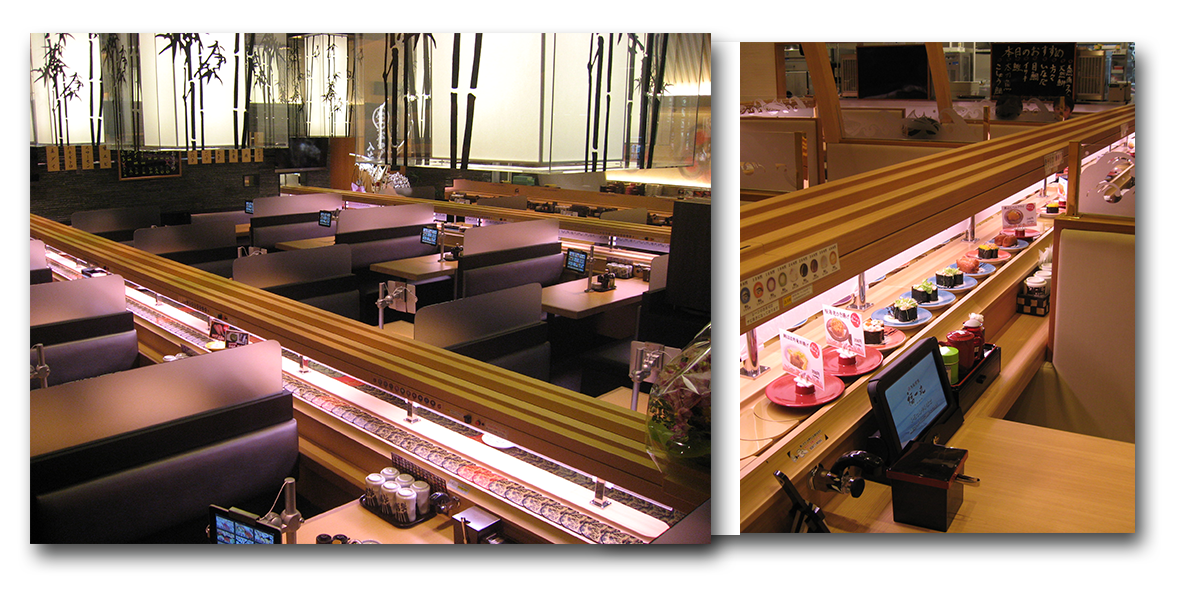 Carrying up to 4kg safely and steadily, the monorail is far more efficient than having servers pick up and deliver food. Chefs can place food onto a delivery tray and send it out to the customer the moment it is ready without having to wait for a server to be available.
No longer will your customers forego an order because a server wasn't available to assist them
In addition to delivering food around your restaurant, the monorail is also a great way to advertise what others are eating, and entice customers to order more through their available touchscreen.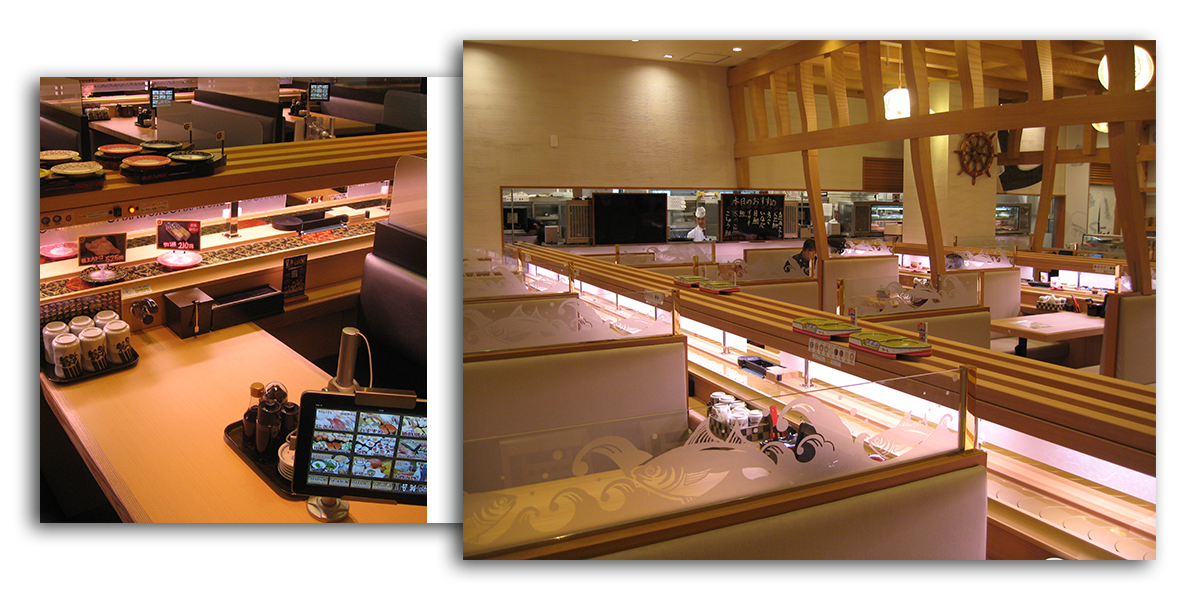 Utilizing both of these systems allows you to reduce the amount of servers required to keep your restaurant running efficiently but increase the quality of their service as servers will have time to focus on customer satisfaction. In addition, by reducing the amount of time it takes for your customers to make their order and receive it, you will have increased customer turnover rates as customers spend less time waiting at their tables.
Automating the food ordering and delivery process can help your restaurant run more efficiently. You can create a fun restaurant experience that reinvents the restaurant industry, allowing you to provide service that is a step above all of your competitors. New and emerging technology constantly changes the way we interact with the world around us every day, and it's time for restaurants to do the same.